So, I saw this TBR list tag on another blog (The Bibliophagist) and I thought to myself, "How fun is that?". So, I decided to tag myself in this 😜
To be honest, my TBR list is a nightmare for me. I think I've mentioned it before in one of my previous posts, but it's 350 plus books and counting. I've been trying to limit my spending on books, with the exception of 4 specific authors, but you can't beat free books or heavily discounted books that you don't own yet and are on your TBR list. I've been A LOT better about the impulse purchasing of books and actually sitting there and talking myself out of it. I've also been trying to utilize my library more on a lot of these books I want to read, but most I tag as a "Want to Read" until I whittle down my list some more.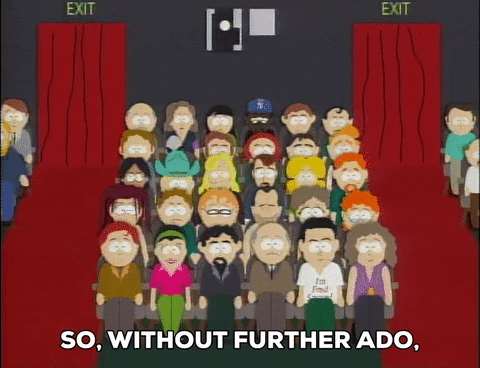 How do you keep track of your TBR list?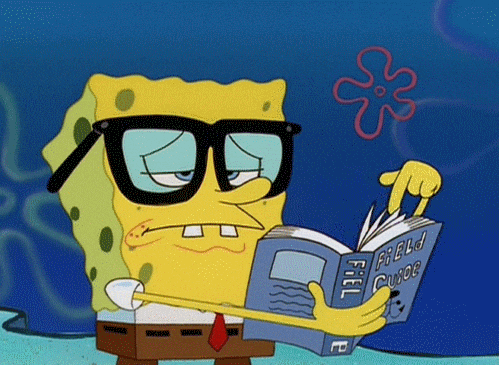 Omigoodness, too many ways!
Goodreads: I've had Goodreads for a few years now, but I've only just really started keeping track of my TBR and Read books religiously in the last year or so. I'm to a point I've created an "Up Next TBR" shelf to keep me on my TBR game.
My Book Database: Earlier this year, I created a book database through Access to keep track of all of the books I actually own (in whatever format). I queried all of the books that I have not read yet and printed out a nice report sorted alphabetically by author for me to go (mostly) in order down the list 🤓 It's a slow process because I have ARCs, Book Club, and Absolutely Must Read books that push others aside, but it's a HUGE help for me.
My Book Shelf: Back in January, I FINALLY got a shelving system to display my beautiful collection of physical books! They're so pretty. I tend to reorganize it periodically and make small piles of what I want to read next, but since creating the TBR list in my Book Database, I have stopped that.
Sticky Notes: When I start getting overwhelmed at what I'm supposed to be reading, I make a list/sticky note of the next 5 books or so I should read. I usually keep this somewhere on my counter top or in my purse.
The Libby App: This is a newer one for me. I rediscovered my library's eBook collection and that they replaced Overdrive with Libby. What I like most about Libby is that you can tag items, so I have a nice Library version of TBR books going so far 😃
My Brain: I have a ton of book titles and authors floating around in my brain that I want to read. Usually, I try to get these added to one of the other lists, but even when I do that, they still float. I call these my must-read-soons because until I read them, I'll constantly think about them 🤗
Is your TBR mostly print or eBook?
Most of the books I have not read are in eBook format. I have an addiction to spending money, especially on books, and digital books are such an easy fix! I have also a small collection of physical books that I've gotten in the last year, but it's nowhere near the extent of my TBR eBooks.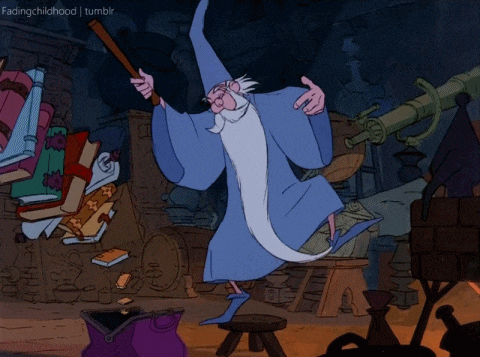 How do you determine which book from your TBR to be read next?
Since I've started receiving ARCs, I try to finish those first (based on the time frame they're needed). I will then read either library or book club books, whichever is due first. Then, I start attempting any books I've borrowed from friends and then my printed TBR list. I will admit though, if I have a Must-Read, I will push everything except ARCs down the list.
A book that has been on your TBR the longest
I would have to say that the book that has been on my TBR the longest would have to be The Sword of Shannara by Terry Brooks. I bought the first Trilogy probably about 10ish years ago. I would start reading it and then get distracted by something else. And by the time I got back around to it, I'd forget what was going on and have to restart. Then I lost my physical copy and bought an eBook copy through the Nook app on my iPad. Well, the cycle kept going on and then Barnes & Noble took the app away for IOS users for a bit. I found out it's back and started rereading it again! But, then I had to put it aside again. I am determined I'll finish this book….eventually.
A book that you recently added to your TBR
White Stag by Kara Barbieri! This is one that I requested an ARC from NetGalley and I was just approved this week along with 4 others 😃
A book on your TBR strictly because of its beautiful cover
Oooh. That is a tough one. I normally don't just choose books based on their covers. I read their synopsis's first. Funny story, my book club did a Beautiful Book Cover month last year and an Ugly Book Cover this year. Both books left something to desire, so it's best not to judge books by their covers. My friend actually wrote a post about this the other day. It's an awesome piece 😃
But! If I had to choose one, I'd say I chose Wild Beauty by Anna-Marie McLemore because the Cover was STUNNING, it was a signed edition from Owl Crate, and the story sounded interesting to me.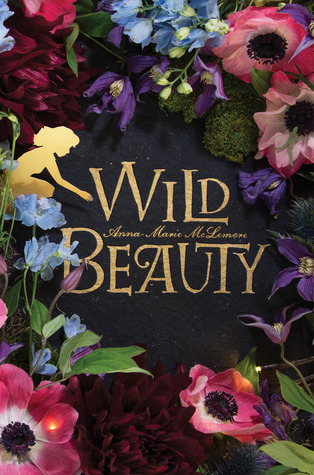 A book on your TBR that you never plan on actually reading
1Q84 by Haruki Murakami. I started this one and got about halfway through the first book and just couldn't bring my self to finish it. I was disappointed to say the least. I heard so many good things about this book, but it didn't make a great impression for me. Who knows? Maybe I'll actually pick it up again later. But at this time, I am thinking not.
An unpublished book on your TBR list that you're excited for
There's actually TWO!
1) Kingdom of Ash by Sarah J. Maas – I have been waiting TWO YEARS to find out what is going to happen to Aelin!
2) Shadow and Ice by the beautiful Gena Showalter – this is the first book in her new Gods of War series. If it's anything like The Lords of The Underworld, I'm gonna probably melt into my couch. 🤤🤤🤤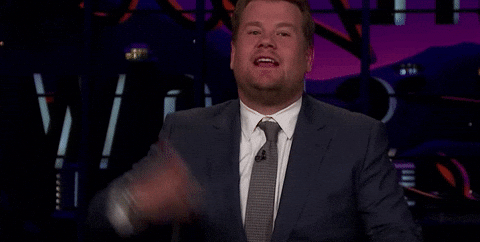 Both come out right before my birthday, so they're going to be my birthday presents to myself!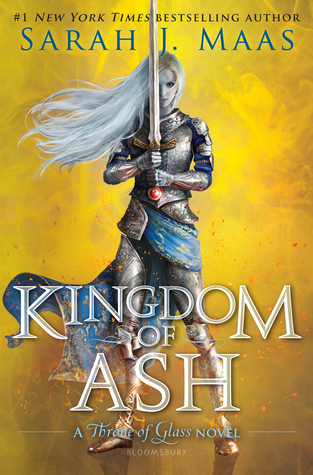 A book on your TBR that basically everyone has read but you
The Hate U Give by Angie Thomas. This is about to be remedied though, because I finally got the eBook from the library!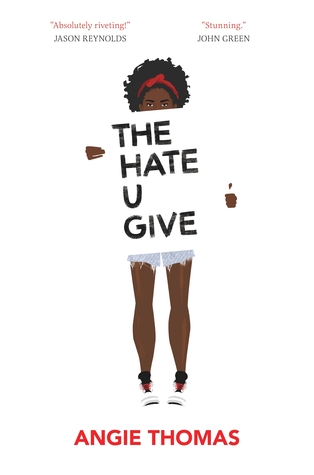 A book on your TBR everyone recommends to you
Cinder by Marissa Meyer. I was actually supposed to read this book last year for book club, but whoops! I got really sidetracked with other books and my depression and life. It's just been sitting on my TBR list for a year. I also have a hard time getting into steampunk-type and heavy sci-fi stories. I'm not saying I won't give it a try, but they usually aren't my go-to or must reads. I will get to this book one day though, because I LOVE fairy tale retellings. I also really enjoyed Marissa's standalone book, Heartless, so I know this one should be good too!
A book on your TBR you're very excited to read
Obviously Kingdom of Ash and Shadow and Ice! But since I already answered with those two above, the third book I'm most excited to read would have to be….that's a tough one, haha! I'm going to say The Wicked King by Holly Black. I love Holly's stories and I love books about the Fae (good and evil). The Cruel Prince was a fun one, so I'm excited to see what happens with Jude and Carden!
The number of books on your Goodreads TBR shelf.
…489…I'm not even sure if this number includes all of the books from my owned TBR list generated by database.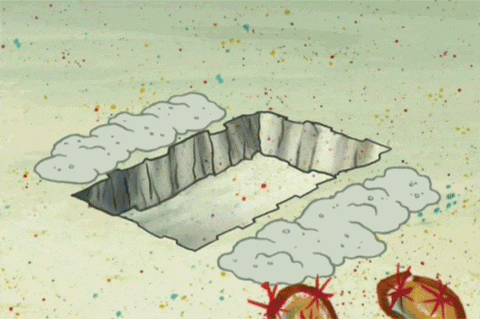 So there you have it! I'm not really sure how the tagging thing goes, but feel free to tag yourself! If you do tag yourself, please leave a comment below so I can go read your TBR Book Tag too!
Coming soon in the world of reviews: 
Nightingale by Amy Lukavics
The Confectioner's Guild by Claire Luana
Once Upon A River by Diane Setterfield
Even If I Fall by Abigail Johnson
Beautiful Bad by Annie Ward
White Stag by Kara Barbieri
Image Disclaimer – All images used in this post came from either Goodreads or giphy.com.